Silver Spoon
710 N Rush St, Chicago, IL 60611
Order now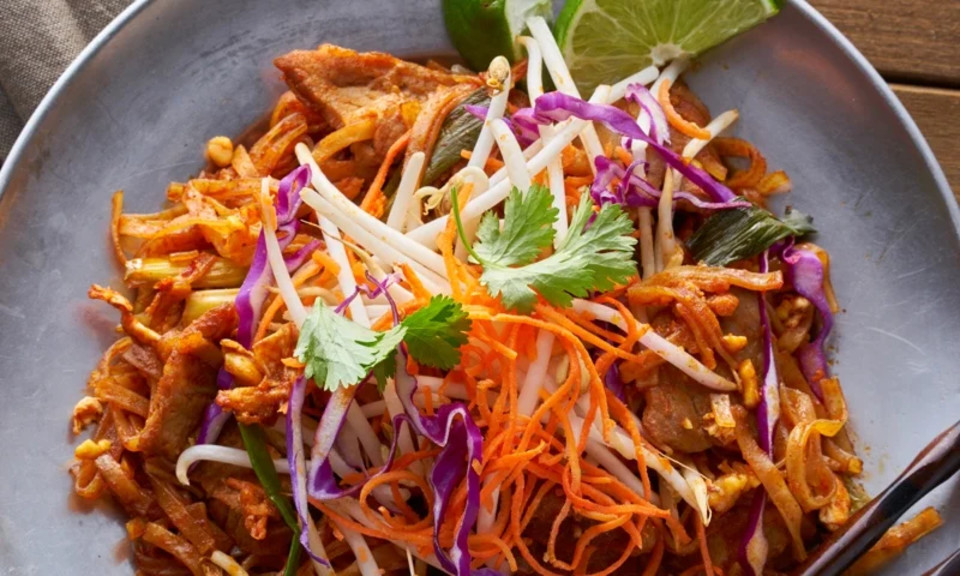 Marie
I ordered crab Rangoon, shumai and green curry....two days in a row. And I don't like curry.
Beware, the mild is definitely not mild compared to say, a glass of cold milk. It's all relative and that "mild" kick was perfect for me.

On the protein:

Chicken- small prices that were a little overdone but I don't like the dryness of chicken breast. It was fresh and good quality so if that's your thing, go for it.
Shrimp- really good but I would choose extra for $2.

Maybe tonight will be tofu.
Anne
We were really happy with the service and the food. We made a number of special requests, which were all followed. Also, we really enjoy very spicy food and find that at many restaurants supposedly spicy dishes are "dumbed down" and not nearly as spicy as requested. We asked for extra spicy and Silver Spoon delivered -- it was very, very good and at the right spice level.
Niki
Good food. Smaller portions (than other Thai restaurants) for the price, but still reasonable. The fried stuff was over done but was still tasty. Also, if you choose to make it 'spicy' be warned it is authentically spicy! Lastly, we had a large order and everyone loved theirs. Only one person said that her meal (veggie stir fry) was too sweet.
Sarika
The food is always hot when it gets here! The pad thai is balanced and delicious (not too sour, not too sweet), I love their shrimp shumai thingy (I don't remember what it's called), the wonton soup is delightful with a delicious flavorful and light soup base, and the cucumber salad is sweet and refreshing. I defs approve.
Lauren
Dare I say that this is my new staple for Thai food?! I was so impressed by the freshness and taste of the food as well as the timely delivery. They even included the red Thai chili sauce that I've had to ask for from other places and never receive. I will for sure be ordering from Silver Spoon again!
Sydney
Delicious food! Was 30 minutes early on the delivery which is always awesome! Will be ordering again. Highly recommend the fried rice, pad see ew and crab Rangoon!
JON
One of the best green curries i've had and the delivery time is spot on!
Rie
Super delicious!
Thank you
About us
Asian, Dinner, Lunch Specials, Thai
Today

Delivery: 11:00 AM - 8:45 PM

Takeout: 11:00 AM - 8:45 PM

Delivery

Monday:

11:00 AM - 8:45 PM

Tuesday:

11:00 AM - 8:45 PM

Wednesday:

11:00 AM - 8:45 PM

Thursday:

11:00 AM - 8:45 PM

Friday:

11:00 AM - 8:45 PM

Saturday:

11:00 AM - 8:45 PM

Sunday:

11:00 AM - 8:45 PM

Takeout

Monday:

11:00 AM - 8:45 PM

Tuesday:

11:00 AM - 8:45 PM

Wednesday:

11:00 AM - 8:45 PM

Thursday:

11:00 AM - 8:45 PM

Friday:

11:00 AM - 8:45 PM

Saturday:

11:00 AM - 8:45 PM

Sunday:

11:00 AM - 8:45 PM